Basic approach
As written in the Group Vision, the Group strives to contribute to community development and environmental conservation, while continually paying close attention to local ecosystems and the global environment. Having built up close ties with a number of communities through its railway, hotel, and various other services, we ensure the Group's business activities that take into account local ecosystems and environmental conservation are a top priority for sustainable growth.
Concretely, the Group implements measures to use energy more efficiently in order to reduce the environmental impact of its operations. In our business activities, the Group works to protect ecosystems, reducing atmospheric emissions, and consuming less water while actively collaborating with various stakeholders in environmental conservation initiatives. Through such activities, the Group aims to realize sustainable growth while fulfilling its obligations as a good corporate citizen.
The Seibu Group formulated an environmental policy for the purpose of facilitating the efforts of each group company to realize the Group Vision and contributing to solving major issues facing society. To tackle those issues, the Group is promoting proactive, concrete and organized initiatives as we address key objectives for our sustainability action.
Click here for details.
Seibu Group Targets for reduction of Environmental Impact
The Group has been working actively to reduce CO2 emissions, one of the causes of global warming. We will continue working to reduce CO2 emissions and have set targets to reduce environmental impact to further contribute to prevention of global warming.
Our reduction target for Environmental Impact
The Group aims to reduce CO2 emissions per unit of operating revenue by 25% by fiscal 2030 compared to fiscal 2018.
Seibu Group environmental database
In addition to CO2 emissions, water use, resource used, industrial waste, food waste, chemical substances handled, and emissions of air pollutants are compiled in the Seibu Group Environmental Data.
Click here for details.

Introduction of the activities of each group company
Greenhouse gas reduction
Adopting energy-saving trains and equipment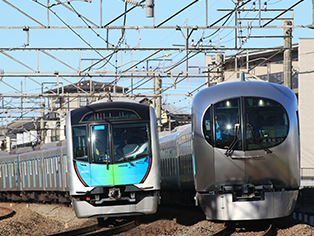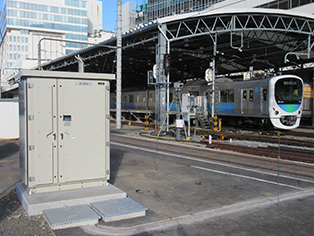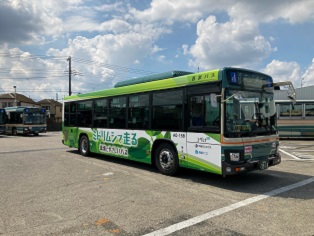 All the Group's transportation companies aim to reduce their environmental impact by improving transportation efficiency. To that end, they have been upgrading to energy-saving rail cars and installing energy-efficient facilities at train stations and will continue to carry out research on train, bus, and taxi driving technologies in an effort to cut down on energy consumption.
Specific initiatives
Utilizing renewable energy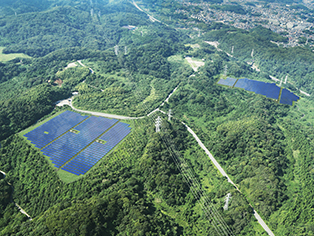 Each group company is working to curb greenhouse gas emissions, reducing energy consumption by using renewable energy sources such as solar power and geothermal heat pumps for heating and cooling system.
Specific initiatives
Seibu Railway, Seibu Realty Solutions, and Ohmi Railway operating nine solar power plants nationwide that generate about 27,000MWh annually
Seibu Realty Solutions  Operating a hydroelectric plant in the city of Karuizawa that generates 1.48 million kilowatts annually
Operating air-conditioning systems using geothermal energy at the Hakone Yunohana Prince Hotel and Manza Prince Hotel, reducing CO2 emissions by 2,470 tonnes annually
Seibu Railway--All of the electricity used on the Seibu Railway Yamaguchi Line (known as "Leoliner") come from environment-friendly electricity generated by the Seibu Takeyama Solar Power Station, which is operated by the Group.
Seibu Holdings' headquarters building, DaiyaGate Ikebkuro, uses electricity generated by Seibu Takeyama Solar Power Station, a solar facility operated by Seibu Railway, aiming to achieve virtually zero CO2 emissions from the annual electricity of approx. 2,270 tons used at the headquarters building.
Yokohama Hakkeijima Sea Paradise has realized a virtually zero CO2 emission aquarium by replacing all electricity used in the aquarium area with "Hamakko Electricity," a real zero CO2 emission electricity derived from renewable energy.
Improving energy conservation at offices and plants
The Group companies have been making buildings more energy efficient by installing various types of equipment, including highly efficient heating systems and LED lighting. Newly constructed office buildings are designed with the latest energy-conserving technologies.
Tokyo Garden Terrace Kioicho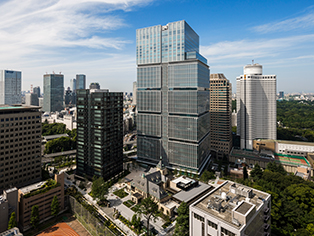 Acquired the highest ranking of five stars in BELS rating, which is a building energy conservation performance labeling system established by the Japan Housing Evaluation and Labeling Association.
Acquired DBJ Green Building certification from a certification system established by the Development Bank of Japan with the aim of serving as a bridge between businesses, financial institutions and investors through the assessment of real estate with environmental and social considerations
Certified as a Top-Level Business Site (Excellent Designated Global Warming Prevention Business Site) by the Tokyo Metropolitan Environment Bureau with a particularly outstanding system for promoting global warming countermeasures
DaiyaGate Ikebukuro
Obtained CASBEE Smart Wellness Office Certification S-rank from the Institute for Building Environment and Energy Conservation (IBEC) in recognition of its high-level earthquake-resistant performance and emergency response to energy supply as well as comfortable office spaces and low-temperature thermal environments.
Received the "Technology Award," an award for outstanding efforts in the planning, design, and construction of building facilities and environmental facilities from the Society of Heating, Air-Conditioning and Sanitary Engineers of Japan.
Specific initiatives
Yokohama Hakkeijima Inc. participated in the Yokohama Blue Carbon Offset Program to reduce CO2 emissions at Hakkeijima Sea Paradise in Yokohama by installing a heat pump that uses seawater heat and by locally producing and consuming wakame seaweed.
Seibu Holdings switched to carbon neutral envelopes delivered to shareholders (annual reduction of approximately 5tCO2)
Seibu Realty Solutions and Yokohama Hakkeijima installed highly efficient heating systems equipped with heat pumps to reduce CO2 emissions
Prince Hotels and Seibu Landscape reduced CO2 by introducing automatic lawnmowers
Prince Hotels received the Japan Hotel Association's "Social Contribution Award" for the establishment of a joint delivery system at eight hotels in Tokyo (a system in which each supplier delivers food products to a warehouse designated by Prince Hotel, and each hotel only takes food products it needs from the warehouse.
Seibu Lions introduced carbon offset LP gas.
Waste reduction
Reducing waste from operations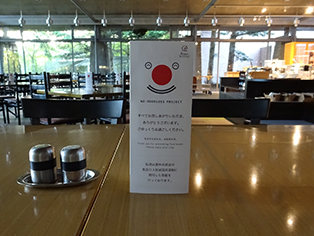 The Group companies have been carrying out various initiatives for minimizing trash and controlling waste, such as promoting a shift to paperless operations by using information and communications technology (ICT) to reduce waste at offices and workplaces. Moreover, Prince Hotels has been taking steps to reduce the use of plastics and to reduce, process, and recycle food waste at hotels.
Specific initiatives
Prince Hotels reduces food loss by reviewing purchasing policies, displaying posters to educate staff and guests about leftover food, and reducing meal portions
Prince Hotels carries out eco-friendly activities* for guests staying over 2 nights to reduce environmental pollution caused by detergents.
*No cleaning of rooms, no bed making, no change of linens and no change of furnishings (amenities such as toothbrushes and shampoos, tea bags, etc.) for guests who agree to this service.
In response to the enforcement of the Law for Promotion of Recycling of Plastic Resources, we are promoting a reduction and reuse of plastic products.
The original natural mineral water supplied in guestrooms has been changed to label-less and 100% recycled PET bottles, and horizontal recycling* has begun.
*Recycling system that recycles PET bottles and uses them again as PET bottles
Seibu Prince Hotels Worldwide received the Award for Excellence in Social Contribution from Japan Hotel Association in recognition of their efforts to reduce plastic waste.
Seibu Lions launched SAVE THE EARTH Lions GREEN UP! Project in 2020 season, reducing or eliminating plastic products at food stalls within the stadium, and reuse food residue (conversion to biogas)
Reducing paper documents and controlling waste through digitalization.
Seibu Railway donated stockpiles before the expiration date to food banks, etc. at the time of renewal of stockpiles for employees.
Seibu Railway and Seibu Realty Solutions rental spots for the umbrella-sharing service "Aikasa" that were set up at 26 stations on the Ikebukuro Line (all stations between Ikebukuro and Hanno) and Toshima Line (Toshimaen Station), as well as at all stations on the Shinjuku Line, contributing to the reduction of umbrella waste.
Tsuchiyama Highway Service Co., Ltd. implemented a monthly food drive to collect surplus food from Tsuchiyama SA tenant employees and suppliers and deliver it to the "e Kokoro Station," a food bank project of the Kouga City Council of Social Welfare.
Developed and sold new products using non-standard products that are subject to disposal in local pear plantations at Kamisato SA.
"Loss to Value" Initiative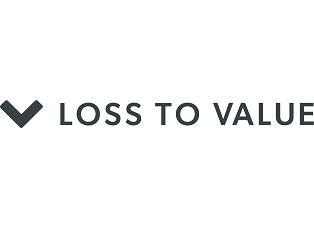 Seibu Holdings is promoting a Loss to Value project that takes a broad, multifaceted approach to devising and implementing solutions through an open platform.
Specific initiatives
Promoting recycling and reuse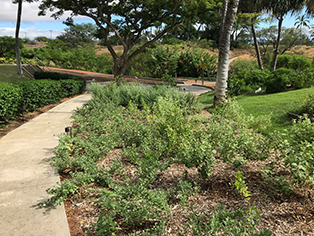 Seibu Railway and Seibu Bus have been supplying other companies with decommissioned trains, used buses, and usable equipment to ensure their reuse and reduce the environmental burden related to their dismantling and disposal. The Group companies also make use of wood from thinning the forests that they manage. (Wooden train station benches: Seibu Forest in the city of Hanno)
Specific initiatives
Seibu Railway, Seibu Bus, and Ohmi Taxi supplied other companies with decommissioned trains and maintenance equipment, used signaling equipment, used buses and taxis
Seibu Railway and hotels in Hawaii used wood from forest thinning to make benches and wood chips. (Click here for Seibu Railway's environmental initiatives.)
Seibu Landscape reuses soil from a water treatment plant (previously used to purify industrial wastewater) as soil for growing plants and trees at a facility in the city of Otsu, Shiga prefecture
Seibu Landscape established a technique for composting plant-based waste from a small portion.
Ohmi Railway became Japan's first private-sector bus operator to use biodiesel made from vegetable oil and light oil
Prince Hotels implemented "Veggie-cycle", the food recycle system to compost food waste from hotel and provide to contract farms. Several hotels will purchase vegetables produced by these farms.
Prince Hotel Linen Supply makes pillowcases and microfiber towels, etc. using linen fabrics recycled from waste material
Ensuring water supply
Measures to reduce water consumption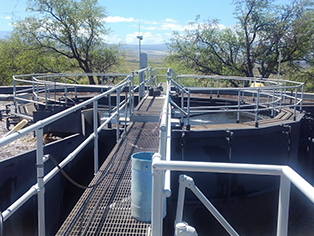 To help conserve precious water resources, the Group companies have formulated policies to curb water consumption and installed equipment to reuse rain and wastewater.
Specific initiatives
Seibu Realty Solutions utilizes well water, drainage water and rainwater.
Seibu Bus uses bus washer that consumes less water than previous one.
Prince Hotels in Hawaii, reuses sewage water as irrigation water after purifying it at wastewater treatment plants
Implementing measures for securing clean water supply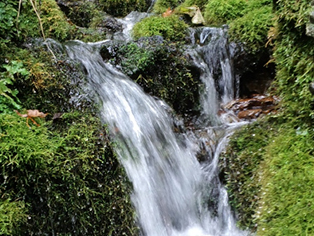 The Group is actively involved in preventing water pollution. For example, Prince Hotels donates to regions, where the drinking water sources are located, to help them maintain good water quality. Also, SEIBU Landscape Co. and other subsidiaries are taking various measures to prevent water pollution as follows.
Specific initiatives
Prince Hotels donates one yen for every bottle of local spring water sold to the city of Minami-Uonuma, Niigata prefecture
Seibu Landscape uses baking soda instead of herbicides to prevent the pollution of headwater and river.
Protecting forest and species
Activities to protect and increase forests and plant species and to increase green spaces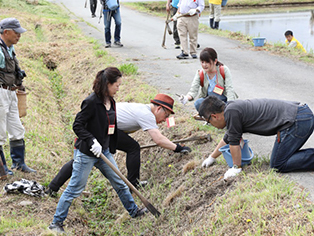 Seibu Group companies have been cooperating with the municipalities where they operate to protect and increase forests, plant species, and green spaces, making proactive efforts to conserve forests themselves.
Specific initiatives
Seibu Railway cooperates with the local government and civic groups in the city of Hanno, Saitama prefecture, to maintain a 130-hectare forest that was certified by the Organization for Landscape and Urban Green Infrastructure in 2017 with the highest rank under its Social and Environmental Green Evaluation System (SEGES)
Seibu Railway invites participants to join local environmental events (such as weeding) promoted by local governments in the Chichibu region of Saitama prefecture
Seibu Railway offers forests in Sayama Hill (Mikajima area, Tokorozawa City) with an unspoiled woodland landscape to the Totoro no Furusato Foundation as a contribution to ongoing environmental conservation
Seibu Realty Solutions maintains lush green spaces at Tokyo Garden Terrace Kioicho, certified as an "urban oasis" under SEGES in 2016
Planted trees on Prince Hotel properties in collaboration with local governments in Hokkaido and the prefectures of Gunma, Nagano, Kanagawa, and Shiga
Prince Hotels in Hawaii, planted trees and plants native to Hawaii on hotel properties in cooperation with local environmental groups
Seibu Lions established the "Saitama Seibu Lions Award" in Saitama Prefecture's "Sai-no-kuni Green Essay/Painting Contest" for children to raise awareness of forest protection.
Seibu Landscape's initiatives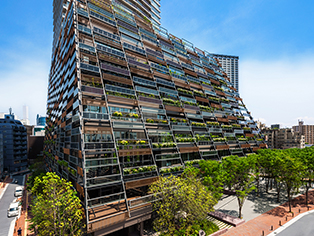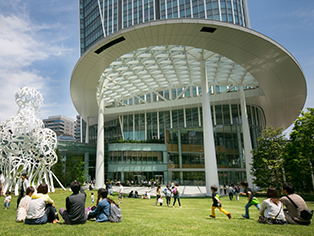 Seibu Landscape surveys, designs, builds and maintains green spaces across Japan as a service provider that brings people and nature together. It also manages and maintains city parks, develops green wall technology, and provides environmental education programs to promote awareness of the importance of nature. Seibu Landscape also collaborates with community-based organizations and engages in local initiatives with Seibu Green Management, and Yokohama-Ryokuchi.
Specific initiatives
Develop and promote specialized greenery technology for green walls and rooftops
Landscape and construct green spaces totaling over 30,000㎡ every year, with over 30,000 large trees, 250,000 small trees, and 500,000 shrubs planted every year
Conducted environmental education programs at city parks
Initiating measures for protecting biodiversity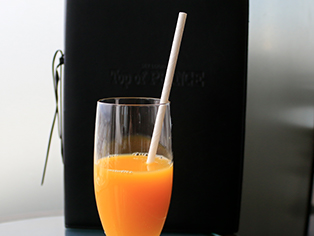 The Seibu Group is engaged in various initiatives focused on protecting biodiversity and has signed onto the Declaration of Biodiversity by Keidanren (Japan Business Federation). The Group companies have been taking steps to reduce plastic waste due to its harmful effects on marine life and ecosystems. For example, they have banned plastic straws on their premises and are progressively shifting to paper straws. Disposable plastic bags have also been discontinued and we propose non-use of amenities in guestrooms at Prince Hotel.
Seibu Realty Solutions has hotel facilities in national parks across Japan, such as Fuji-Hakone-Izu National Park and Joshin'etsukogen National Park.
In 2018, the Group concluded a partnership contract with the Ministry of the Environment in the National Park Official Partnership Program. That has further promoted our engagement in business activities that take into consideration regional vitalization and nature/biodiversity environmental protection. In Furano, we also offer a former golf course to NPOs for tree-planting activities aiming to give back to nature. At Tokyo Garden Terrace Kioicho we preserved and transplanted about 200 trees which had been planted on the site during the period of the former Grand Prince Hotel Akasaka. We planted 340 new trees (over 3m) to form green urban spaces from the beginning of the building completion. Additionally, by planting more than 200 species of plants, the green area ratio for the site is approximately 45%. We aim to develop a community that will contribute to building an ecological network (green corridor) aligning with valuable urban green spaces in the Imperial Palace and Akasaka Goyochi Palace grounds, etc. At the center of the site, there is a road surrounded by greenery which we call a "green axis" that runs from the adjacent Benkei moat to Shimizudani Park. We also create a biotope in the area called "Forest of Lights" in the north side of the site.
In addition, each group company is taking various initiatives to preserve biodiversity.
Specific initiatives
Prince Hotels and Seibu Railway Progressively banning plastic straws
Prince Hotels Progressively banning disposable plastic bags in changing rooms at golf courses in Japan
Prince Hotels donates the proceeds from plastic bag sales to local communities for environmental conservation and social contribution activities.
Yokohama Hakkeijima and Taiwan Yokohama Hakkeijima breed rare species and rescue and conserve injured wildlife
Seibu Petcare regularly holds pet (cat and dog) adoption events at PET-SPA stores and Group facilities
Other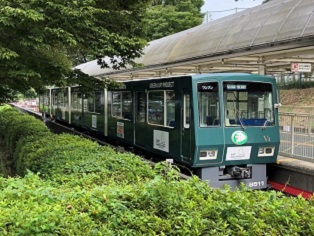 Seibu Group company initiatives
Click here for the environmental initiatives of Seibu Railway.

Click here for the environmental initiatives of Prince Hotels.

Click here for the environmental initiatives of SEIBU REALTY SOLUTIONS.

Click here for the environmental initiatives of Seibu Lions.

Click here for the environmental initiatives of the Izuhakone Railway Group.

Click here for the environmental initiatives of the Ohmi Railway Group.

Click here for the environmental initiatives of Seibu Landscape.