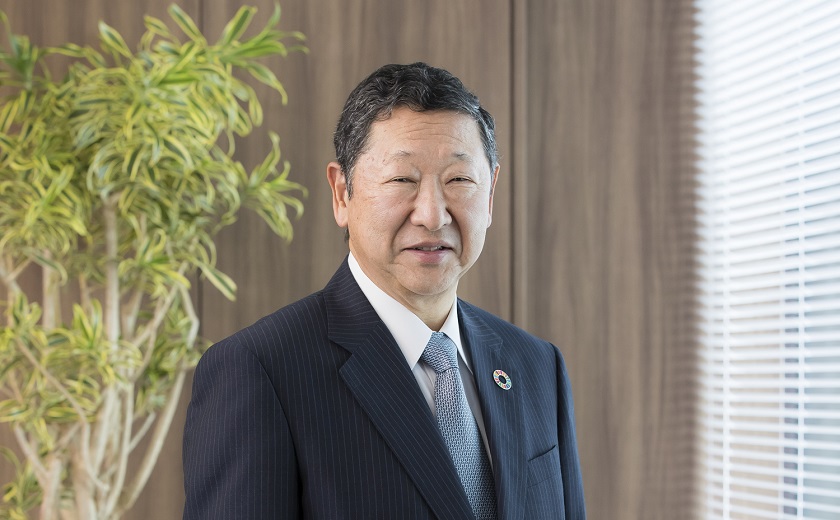 The Seibu Group develops businesses that support customer lifestyles in a variety of ways. The Group operates the Seibu Railway Co., Ltd., the core of the Urban Transportation and Regional business, consisting of 12 railway lines in northwest Tokyo Metropolitan Prefecture and southwest Saitama Prefecture. The Hotel and Leisure business develops the Prince brand, one of the largest hotel chains in Japan. The Group also operates the Real Estate business, managing commercial facilities and rental offices located along Seibu Railway lines and city center.
The Group owns more than 136 million m2 of prime real estate across Japan, including 460,000 m2 in the 23 wards of Tokyo. Ongoing projects to maximize the earning power of these assets include Tokyo Garden Terrace Kioicho opened in July 2016, DaiyaGate Ikebukuro opened in April 2019, and development of the area surrounding Tokorozawa Station.
The Seibu Group continued to grow steadily in light of the favorable business environment, such as economic recovery and an increase in the number of foreign visitors to Japan, after its shares were listed on the Tokyo Stock Exchange First Section on April 23, 2014. Nevertheless, the business environment surrounding the Seibu Group is changing dramatically due to changes in lifestyles and social values caused by the spread of the novel coronavirus (COVID-19).
Against this backdrop, the Seibu Group will go back to its Group Philosophy, which is our unchanging basic stance — All of us at the Seibu Group work to help develop the local communities, as well as society at large, to protect the environment, and to provide safe, pleasant services for memorable experiences. We also proudly and responsibly meet the challenge of creating the kind of new services that will move customers. — in order to maintain safe and secured infrastructure function that support people's everyday life, and to run businesses that contributes to our society and customers that we serve, by giving energy and putting smile on their faces.
As a corporate group with businesses that directly affect the public, we will continue to fulfill our social mission and responsibilities by carrying out corporate management with "ensuring safety and reliability" as our highest priority. At the same time, we will firmly recognize the business climate that is expected to change greatly, and respond to the entrustments of all stakeholders, including customers and shareholders, as an ever-evolving corporate group with desire of becoming "the best and strongest supporter for people's lives".
We respectfully ask for your continued understanding and support as we move ahead.

President
SEIBU HOLDINGS INC.