Basic approach
In its Group Vision, the Group has declared its commitment to providing safe and comfortable services, with safety as the basis for each of its businesses and services at all times. Accordingly, the Group places the highest priority on ensuring the safety and security of train passengers, facility users, and all other customers. Specifically, the Group earmarks investments for upgrading train systems and facilities with the best available safety equipment. It also conducts onsite safety and emergency drills, and provides employees with training on basic safety and best practices. In these ways, the Group not only maintains the safety and reliability of its railway, hotel, and other services, but also provides comfortable and secure environments for customers, whether they are travelers, hotel guests, shoppers, or business people.
Initiatives implemented by the Group companies
Ensure safety and reliability
Our COVID-19 response
Seibu Group companies are taking various steps in response to the spread of COVID-19, putting the safety of our customers and employees first.
We have suspended operations at some facilities to prevent the spread of infection among our customers. At others, we have changed the format of operations and are taking care to ventilate and disinfect the facilities as well. For our employees, we have taken steps that include promotion of thorough management of health and physical condition, mask wearing, working from home, and video/telephone conferencing.
Investing in facilities for ensuring safe travel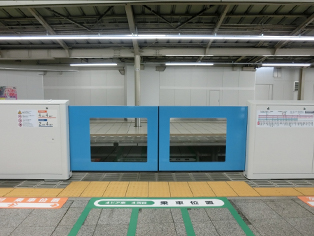 Keenly aware that maintaining safe transportation services is one of its greatest missions, various companies of the Group have been investing in safety-related facilities. Among its measures to improve passenger safety, Seibu Railway has been installing screen doors on train platforms and sensor systems for warning trains in advance if someone has fallen off a platform. As a critical infrastructure operator, Seibu Railway has implemented cyber security measures and so forth. Meanwhile, buses equipped with advanced safety features have been added to the fleets of Seibu Bus, Seibu Kanko Bus, and Izuhakone Bus. Likewise, the JPN Taxi, Toyota's state-of-the-art taxicab model fitted with anti-collision sensors, is being deployed to ensure safer driving by the Group's taxi operators, namely Seibu Hire, Izuhakone Taxi Group, and Ohmi Taxi.
In addition, Seibu Construction handles the maintenance inspections of Seibu Railway facilities to ensure their safety, and is studying the feasibility of utilizing drones and other new technologies for building maintenance inspections.

For more details on these initiatives, please refer to the websites of each Group company in the Group company Initiatives section below (in Japanese only).
Conducting emergency drills to prepare for accidents and disrupted services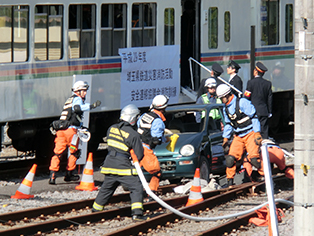 The Group companies have established business continuity plans and conduct emergency drills in preparation for a large-scale disaster or accident. To minimize damage and restore operations as quickly as possible, the companies carry out disaster-response drills as well as training exercises for resuming disrupted services. Furthermore, train drivers are periodically tested in order to verify their driving abilities, safe driving workshops are held for the purpose of raising their awareness of safety, and virtual reality driving simulation technology is utilized in training.
In addition, Seibu Landscape holds an annual disaster preparation event at each park it manages with the goal of educating local residents about disaster preparedness and promoting the related functions and facilities of the parks.

For more details on these initiatives, please refer to the websites of each Group company in the Group company Initiatives section below.
Equipping facilities and train stations with disaster relief supplies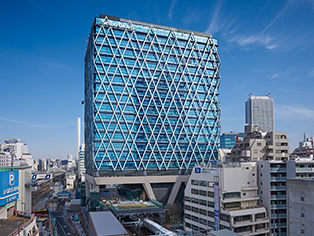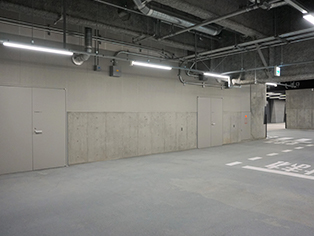 Seibu Properties operates large commercial buildings and shopping centers such as the DaiyaGate Ikebukuro building, Tokyo Garden Terrace Kioicho, and Grand Emio Tokorozawa. To prepare these facilities for a major earthquake or other large-scale disaster, the company has stocked them with emergency relief supplies, installed backup emergency power generators, and designated spaces as emergency shelters for employees and customers who are unable to return home following a disaster. Tokyo Garden Terrace Kioicho is located in Tokyo's Chiyoda Ward, and the company has concluded an agreement with the ward's government to cooperate in the event of a major disaster. Likewise, an agreement with Tokyo's Toshima Ward, home to the DaiyaGate Ikebukuro building, to provide assistance to people who are stranded in the area due to a disaster.
Seibu Railway has also committed to assisting stranded commuters through agreements with municipalities served by its railway lines, including Toshima Ward and the cities of Nishi-Tokyo and Higashi-Kurume. Moreover, each of its train stations is stocked with essential emergency relief supplies, including drinking water. DaiyaGate Ikebukuro building provides safety and security, including high earthquake-resistance and energy supply during disasters, and offers a healthy and comfortable environment in the form of comfortable office spaces and a thermal environment with small upper and lower temperature differences. In recognition of these and other features, the building was given CASBEE for Smart Wellness Office Rank S certification, the highest rank in the CASBEE for Smart Wellness Office certification system.
Prince Hotels has also stocked each of its hotels with emergency supplies, and provided its employees with an emergency handbook that explains how to direct and assist guests at the time of a disaster, as well as procedures for confirming the safety of all people onsite.
Implementing measures for ensuring food safety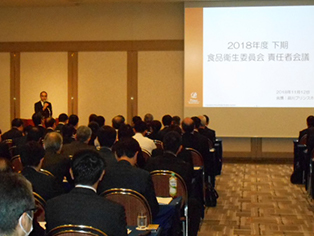 A number of companies in the Group provide food services, and each of them gives top priority to food safety. All necessary steps are taken to prevent food poisoning, ensure that no foreign substances are mixed in food, and guard against allergic reactions.
Specific initiatives
Prince Hotels Made inspections of hotel kitchens more stringent to maintain sanitary food preparation environments
Prince Hotels Provided food safety training to employees to increase their knowledge, raise awareness, and enhance related skills
Prohibiting relations with organized crime syndicates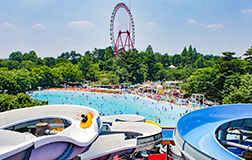 While Japan is a relatively safe country, it is home to numerous organized crime syndicates. All companies of the Group are resolutely opposed to these organizations and prohibit any conduct that could be associated with their activities. The Group Code of Conduct also prohibits any relations with such criminal organizations.
Recognizing that these crime syndicates are often involved in the construction industry, Seibu Construction is aggressively taking actions to exclude them from its operations. It has initiated meetings for banning members of syndicates at construction sites and taken steps to prevent damage caused by the syndicates. It also opposes any unreasonable demands from sub-contractors under their influence.
In addition, the Group companies that own and operate pools and spa facilities strictly prohibit entry by people with tattoos, which are a hallmark of organized criminals in Japan, in order to ensure the safety and comfort of customers.
Group company initiatives
For more details of these initiatives, please refer to the links below for information on safety-related initiatives of the Group companies (in Japanese only).