Basic approach
The Group has declared its commitment to providing safe and secure services in all group operations in the Group Vision. Accordingly, the Group places the highest priority on ensuring safety and security of train passengers, facility users, and all other customers. Maintaining safety and reliability of the railway, hotel, and other services to enrich people's lifestyle, the Group continues to upgrade train systems and facilities through investments and engage employees in training for basic safety and best practice. We will provide a comfortable and secure environment for customers and residents.
Initiatives implemented by the Group companies
Ensure safety and reliability
Ensuring safety through capital expenditure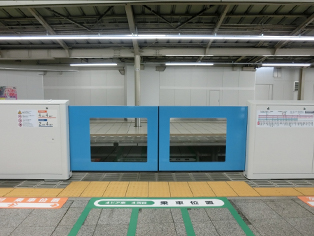 The group has been spending on capital expenditure to maintain a safe and secure railroad transportation—our greatest mission. Among measures to improve passenger safety, Seibu Railway has installed platform screen doors with barrier-free fee and a fall detection sensor as well as removing crossings by grade-separation, improvement of slopes, protection against falling rocks, and prevention of elevated bridge railings from falling off for surveillance.
In addition ,introducing in-train cameras and outward-facing cameras for some train. In addition, we, as an infrastructure operator, have implemented cyber security measures and so forth. Meanwhile, Seibu Bus, Seibu Kanko Bus, and Izuhakone Bus have adopted advanced safety vehicles and Seibu Hire, a limo service operator, Izuhakone Kotsu and Ohmi Taxi have adopted Toyota's JPN Taxi, known for its an updated look and modern features including safety equipment.

For more details on these initiatives, please refer to the websites of each Group company in the Group company Initiatives section as below (in Japanese only).
Conducting emergency drills to prepare for accidents and emergencies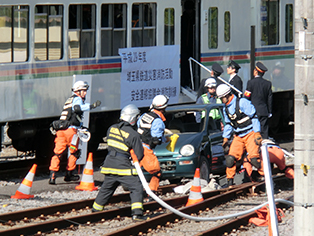 The Group companies have formulated business continuity plans and conduct emergency drills in preparation for a large-scale disaster or an accident. To minimize damage and restore operations as quickly as possible, we carry out disaster-response drills as well as evacuation training in case of an unplanned disruption in service and strive to strengthen disaster preparedness by using the Handbook for Disaster Response, which summarizes initial responses in the event of a disaster. Furthermore, train drivers are periodically checked to demonstrate their driving abilities. Safe driving workshops are also held for the purpose of raising their awareness of safety, and virtual reality driving simulation technology is utilized in training.
In addition, Seibu Landscape holds an annual event for disaster preparation at every park it manages with the goal of educating local residents about disaster preparedness and the functions of the park facilities in case of an emergency.

For more details on these initiatives, please refer to the websites of each Group company in the Group company Initiatives section below.
Disaster prevention countermeasure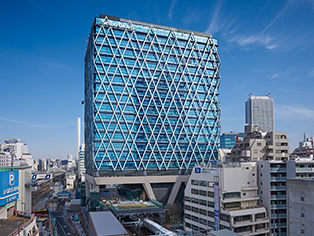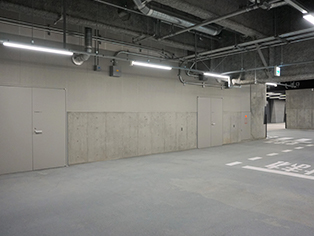 Seibu Realty Solutions operates large commercial buildings and shopping centers such as DaiyaGate Ikebukuro, Tokyo Garden Terrace Kioicho, and Grand Emio Tokorozawa. To prepare for a major earthquake or other large-scale disasters, those buildings have stockpiled emergency supplies, installed backup emergency power generators, and designated spaces as emergency shelters for employees and customers who are unable to return home after a disaster. Tokyo Garden Terrace Kioicho is in Tokyo's Chiyoda Ward, and the company has concluded an agreement with the ward's government to cooperate in the event of a major disaster. DaiyaGate Ikebukuro also agreed with Tokyo's Toshima Ward to help people who are stranded in the area due to a disaster.
DaiyaGate provides safety and security with superior earthquake resistance and dependable energy supply system during disasters and creates a healthy and comfortable office environment by providing thermal environments.
In addition, Seibu Bus has concluded an "Agreement on Electric Power Supply by EV Buses in Times of Disaster" with Niiza City and an "Agreement on Transportation in Times of Disaster" with Kodaira City.
In recognition of these and other features, the building was given CASBEE for Smart Wellness Office Rank S certification, the highest rank in the CASBEE for Smart Wellness Office certification system.
Prince Hotels also stocked up on emergency supplies and handed out employees an emergency handbook that explains how to direct and assist guests at the time of a disaster, as well as procedures for ensuring safety of all people onsite.
Implementing measures for ensuring food safety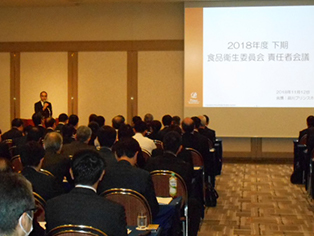 Each of the Group companies places its top priority on food safety. All necessary steps are taken to prevent food poisoning and allergic reactions and ensure that no foreign substances are mixed in food. We also implement hygiene practice in accordance with HACCP, an international hygiene management method.
Specific initiatives
Prince Hotels enhance inspection of the kitchens by improving environment and operational efficiency.
Prince Hotels promote skills and knowledge through employee training on food safety.
Prince Hotels promote systemization of forms and paperless system in the food and beverage department.
Measures against crime syndicates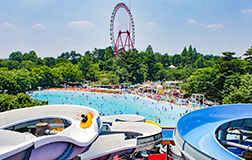 While Japan is a relatively safe country, it is home to numerous organized crime syndicates. All companies of the Group are resolutely opposed to these organizations and prohibit any conduct that could be associated with their activities. The Group Code of Conduct also prohibits any relations with such criminal organizations.
In addition, the Group companies that own and operate pools and spa facilities strictly prohibit entry of people with tattoos, which are a visual hallmark of organized crime syndicates in Japan, in order to ensure the safety and comfort of customers.
Group company initiatives
For more details of these initiatives, please refer to the links below for information on safety-related initiatives of the Group companies (in Japanese only).